Studio 3 Design is an Indianapolis based architectural and interior design firm, specializing in corporate, healthcare, retail, entertainment and multi-family development for new construction and renovations.
We are a national, state and locally certified WBE (Woman Business Enterprise) firm that is staffed with experienced, dedicated and talented professionals. Our size and personal philosophy allows us to maintain a personal touch, and hands-on owner involvement in all our projects.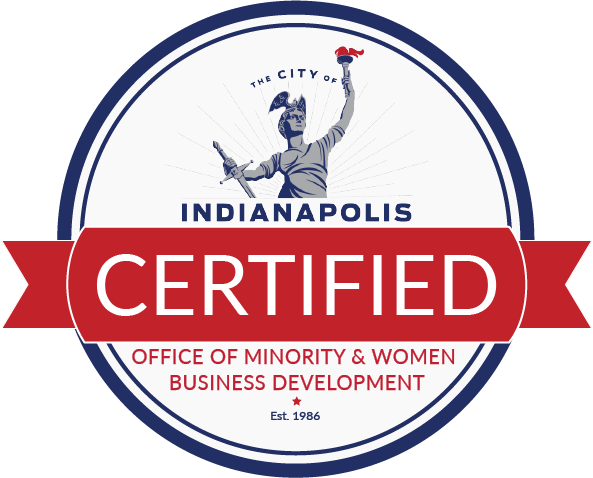 Our owners, architects and interior designers work together as a team throughout the design process, drawing upon one anothers' expertise, experience and ideas, creating functional, stimulating and comfortable environments for people. The end results are projects where our clients' needs are identified, budgets are recognized and visions are realized.
Architecture
New Construction - Commercial, Healthcare, Multi-Family Housing, Entertainment
Renovation
Historic Restoration & Preservation
Adaptive Reuse
Construction Administration
Owner's Representative
Project Budgeting & Scheduling
ADA Surveying & Documentation
Rendering & Model Building
Existing Conditions Survey
Interiors
Interior Architecture - Commercial
Interior Finishes & Material Selections
Space Planning & Programming
Custom Millwork Design
Furnishings / Accessories Selections & Specifications
Building Standards Creation
Tenant Improvements
Entertainment Thematic Concept Creation
Interactive Exhibit Design
Identity & Image Statement Creation
Interactive Educational Graphic Creation
Planning
Master Planning
Feasibility Studies
Land Evaluation & Utilization Studies
Construction Phasing
Demolition Impact Analysis
Facilities Management Services
FF&E Survey & Documentation
Lease Document Creation
Move Management
Move Coordination & Documentation
8604 Allisonville Road Suite 330
Indianapolis, IN 46250
We are proud to welcome Ali Herman, IIDA, RID, Well AP back to Studio 3! Ali was a valuable member of our team from 2011-2015 before seeking a new opportunity in the area. Ali joins us as Project Designer and leader of sustainability efforts for the firm. Ali's diverse project experience with Civic, Medical and …
More news
---
Opportunities
Studio 3 Design is always interested in evaluating possible new team members. If you are interested in joining our team, please submit your resume, and we will contact you when/if we have an opening that meets your education and skills.